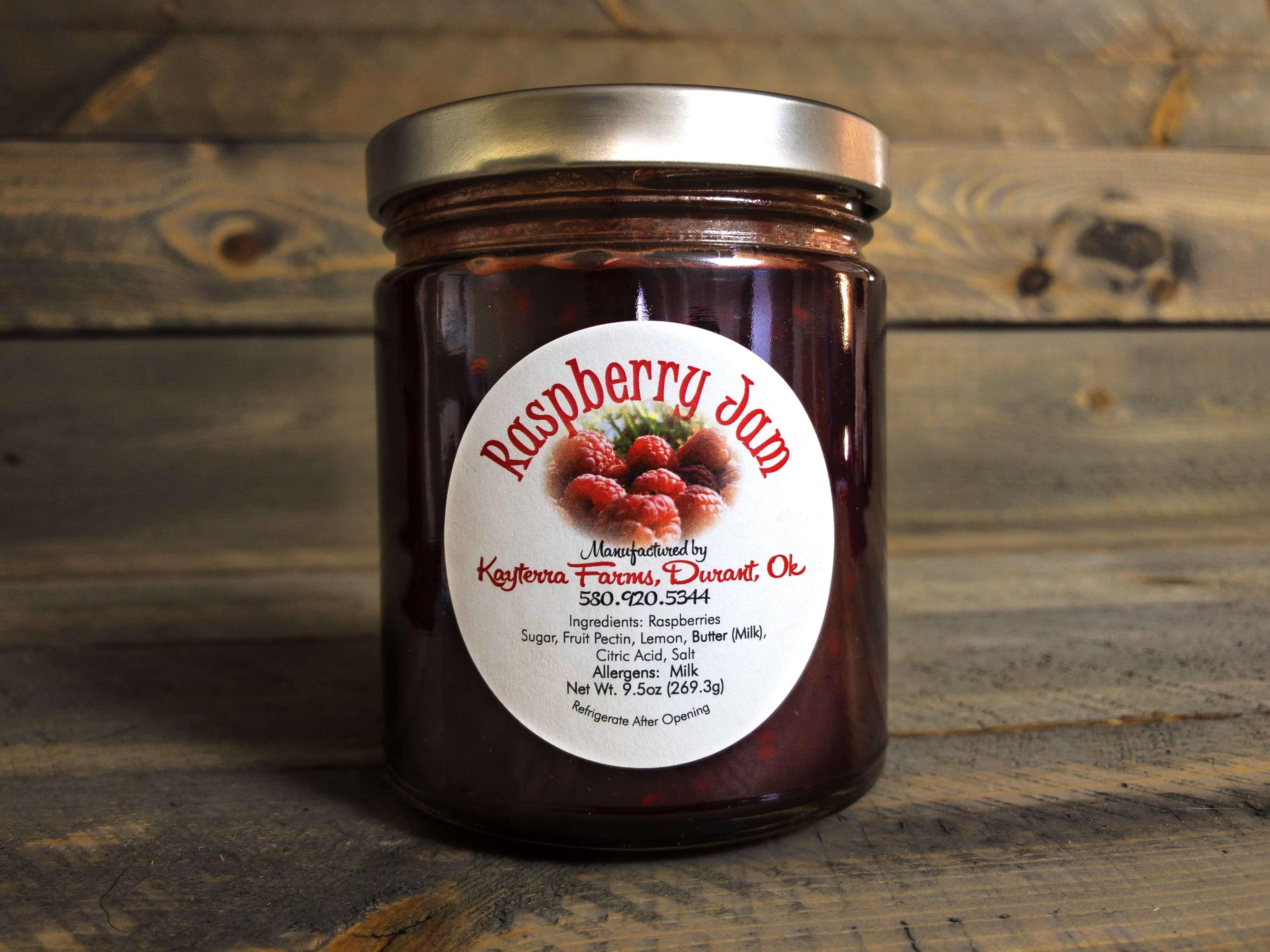 Raspberry jam ~ 9.5oz
Country Girl Jam by Kayterra Farms
Bright red raspberries, expertly blended with just the right amount of sugar and a touch of sunny lemon… the perfect blend of tart and sweet… My younger daughter Kaitlyn's absolute favorite flavor so we always keep at least two jars on hand.  Makes breakfast delicious every time!! You could also use it in a jelly roll or thumbprint cookies… We will have a dry mix you can buy coming soon!
Please Note- This product contains seeds.
Our jams are always free from artificial colors, flavors, and preservatives. 
Ingredients: Raspberries, sugar, pectin, butter, lemon, citric acid, salt
Please Contact Us if you not 100% Satisfied with your Purchase!