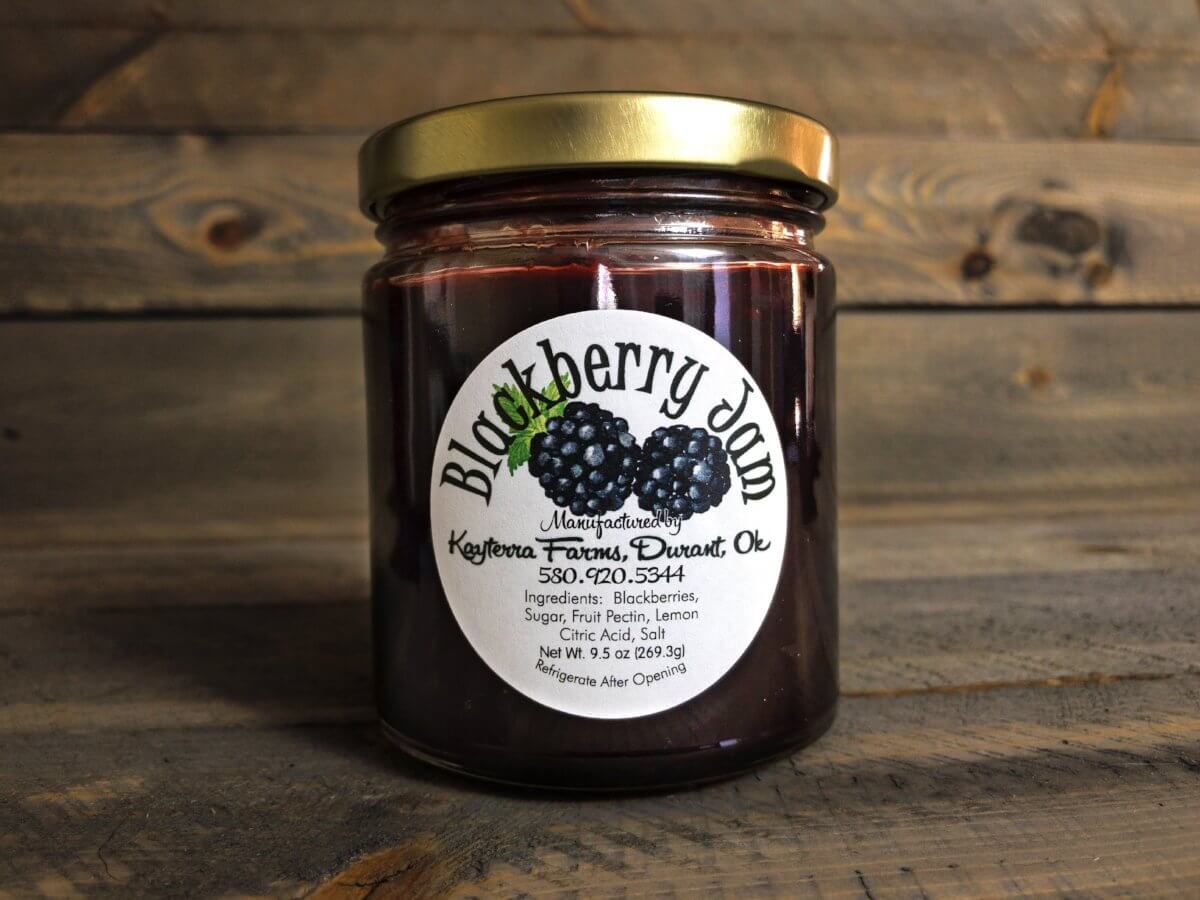 Blackberry jam
Country Girl Jam by Kayterra Farms
Crafted in small batches from simple ingredients yet full flavored, sweet and juicy, our Blackberry Jam has just a hint of lemon to brighten up your mornings. 
Delightful with English muffins or layered on French toast.

Please Note: This product contains seeds.
Always free from artificial colors, flavors, and preservatives.
Ingredients: Blackberries, Sugar, Fruit Pectin, Lemon, Citric Acid
Please Contact Us if you not 100% Satisfied with your Purchase!